Announcement from Matthew Scott and Dai Davies, GN3 Project Managers: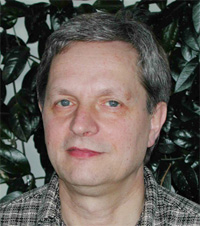 We are very sad to announce the death on Friday 25th March 2011 of Klaus Ullmann, DANTE Chairman and Chairman of the GÉANT Executive Committee.
Klaus was one of the pioneers of Research Networking in Europe and a leading figure in our field for more than 35 years. Klaus devoted his career to the success of research networking and was enormously respected for his insight and wisdom.
Klaus' energy and drive led to the establishment of DANTE and he served as DANTE's chairman for most of its life, from 1994-2002 and again from 2005 to date, guiding the company's development. As Chairman of the GÉANT Executive Committee during the GN2 and GN3 projects Klaus was a great believer in European co-operation and led pan-European research networking to new achievements. His work has helped enable researchers worldwide to collaborate in the furtherance of their goals.
He has been a great guiding light and colleague to our community and will be sadly missed.