GÉANT Plus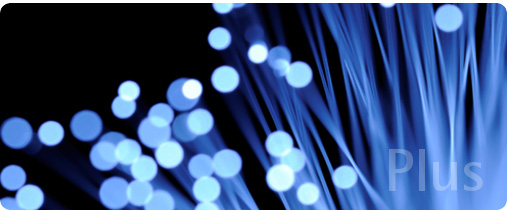 The GÉANT Plus service allows user access to point-to-point circuits of between 100 Mbit/s and 10 Gbit/s across an existing pre-provisioned network.
The GÉANT plus service is a service offered by DANTE on the GÉANT network to National Research and Education Networks (NRENs). The service allows NRENs to request point-to-point Ethernet circuits between end-points at GÉANT PoPS.
It enables projects and researchers to link end-to-end across multiple domains and provides a flexible "private line" service. Local NRENs and GÉANT are responsible for creating these links on behalf of a specific user.
A GÉANT Plus circuit provides assured bandwidth and performance at modest cost. GÉANT Plus is built on common infrastructure, but appears to its private users to be dedicated to that user's needs. This combines the privacy and availability advantages of a private circuit with the cost efficiency of a shared network. This service is very useful for projects with participants in multiple locations who wish to co-operate as if they were operating over the same local network.
The capacity of these circuits can be between 100Mbit/s and 10Gbit/s and potentially up to tens of Gigabits per second. The service is manually provisioned across reserved bandwidth on the GÉANT backbone. GÉANT plus circuits can be provided at short notice on request to DANTE.
GÉANT provides dedicated sub-wavelength point-to-point circuits configured over a network of dark fibre links and switches. Circuits can be provided to the NREN at a granularity of 100Mbit/s up to a total of 10Gbit/s. Higher capacities are available upon application.
The basic GÉANT plus service is defined as follows:
Circuits can be established to any European NREN listed below
The GÉANT Plus service is delivered on the same GÉANT access interface that is used by the GÉANT IP service. These interfaces to the NRENs are on Nx10GE or 100GE interfaces as agreed between DANTE and the NREN.
Each NREN subscribing to the circuit service is allocated 10Gbit/s of circuit capacity, which may be used flexibly for different services.
Circuits to Non-GÉANT Destinations
GÉANT plus circuits can also connect to non-GÉANT organisations / destinations, although in some circumstances it may be necessary to consult the GÉANT Executive Committee for guidance.
Service Footprint
GÉANT Plus is available at the following PoPs
Amsterdam
Athens
Bratislava
Bucharest
Budapest
Copenhagen
Dublin
Frankfurt
Geneva
Kaunas
Lisbon
London
Luxembourg
Madrid
Moscow
Paris
Poznan
Prague
Riga
Sofia
Tallinn
Vienna
Zagreb

The GÉANT Plus service is available to pan-European projects and users via Europe's NRENs. Visit the Partners page for links to GÉANT's NREN project partners.