eduCONF - Videoconferencing service
eduCONF Aims
The overall vision of eduCONF is to provide a high quality collaboration environment that will be easily accessible to research and academic end-users. eduCONF is designing a Certification program that will allow NRENs to certify their videoconferencing services and rooms.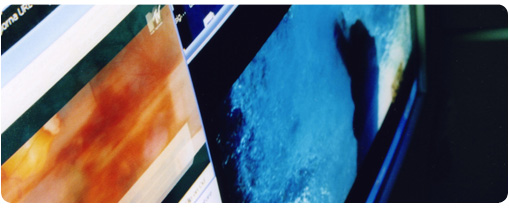 Taking videoconferencing to the next level
Different organisations and NRENs have different standards of service level, making it technically and administratively difficult for users to locate and make use of existing videoconferencing facilities to collaborate with their colleauges. Such complexity of creating and integrating videoconferencing services into new or existing pan-European systems requires a detailed investigation of the service requirements, which should map to real-life user and service demands.
Following a feasibility study of the videoconferencing requirements of NRENs and their users, the following different service elements were identified and are in development:
Addressing, Monitoring and Phonebook Directory
NREN Certification
GÉANT WebConference Service
Based on the requirements, a high-level videoconferencing architecture is being designed which will form the foundation of the GÉANT videoconferencing service architecture, eduCONF.

Why will eduCONF be benficial to Users?
By providing an endorsed advisory, supoprt and training service to NRENs, including the provision of a set of tools and procedures, eduCONF aims to ensure the integration and interoperability of a given NREN videoconference network with any other certified NREN service.

Combined with a Directory service, this interoperability will make it easier for a user (whether NREN staff members or campus network user) to look-up and identify videoconferencing facilities that they want to connect to or make use of, thus providing a high quality collaboration environment.

eduCONF Workshops
8-10 November 2012 Dubrovnik
Information and registration: http://www.terena.org/activities/media/meeting6/

18 - 19 October 2010 Lisbon
Agenda, slides, video reportage on the workshop webpage.

Additional News
Connect, Issue 2: eduCONF: studying the videoconference communities
Connect, Issue 5: Gearing up for eduCONF