GEMBus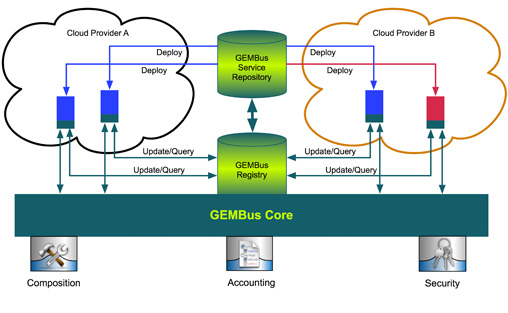 GEMBus, the GÉANT Multi-domain Bus, builds on the principles of Service-Oriented Architecture (SOA) to enable collaboration among the different actors in the European research networks (and beyond) by sharing services and allowing them to build more complex ones by composing them.
The SOA functionalities allow the management, maintenance and access of heterogeneous and geographically sparse resources in a unified way, by providing standardised interfaces and common working environments to their users.
One of the key components of an SOA architecture is the concept of Enterprise Service Bus (ESB). As the word suggests, the functionalities of an ESB are comparable to those of a physical bus that carries bits among devices in a computer. This means that in an architecture that uses an ESB, all communications are handled via the ESB, which acts as a broker between applications.
Results