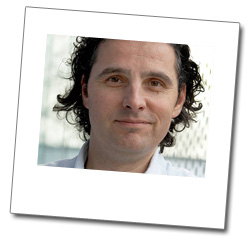 Prof. Dr Alexandre M.J.J Bonvin

Professor of Computational Structural Biology and Education Director Chemistry, NMR, Utrecht University
Alexandre Bonvin (1964) studied Chemistry at Lausanne University, Switzerland and obtained his PhD at Utrecht University in the Netherlands (1993). After two post-doc periods at Yale University (USA) and the ETHZ (CH) he became assistant professor at Utrecht University in 1998 and was promoted associate professor in 2003. He has been appointed full professor of computational structural biology in 2009 and is also director of education for the Chemistry Department. He received in 2006 a prestigious VICI grant from the Dutch Research Council. He is participating to several EU projects including the FP7 e-NMR e-Infrastructure project.

Research in his group focuses on the development of reliable bioinformatics and computational approaches to predict, model and dissect biomolecular interactions at atomic level. His work has resulted in over 100 peer-reviewed publications.