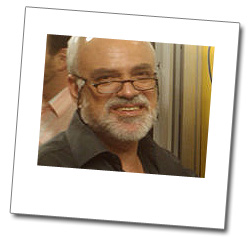 Vasilis Maglaris
Professor of Electrical & Computer Engineering, National Technical University of Athens (NTUA)
Vasilis MaglarisVasilis Maglaris is Professor of Electrical & Computer Engineering at the National Technical University of Athens (NTUA) since 1989. He holds an Engineering Degree from NTUA (1974) and a Ph.D. degree from Columbia University, New York (1979).
He was responsible for developing the NTUA LAN and for establishing GRNET, the Greek National Research & Education Network - NREN. Since October 2004 he is chairing the NREN Policy Committee, the Governance body of the Pan-European advanced network GÉANT.
He authored more than 100 research papers, regularly delivers lectures on Internet advances and supervised 15 Doctoral Theses in the USA and Greece.