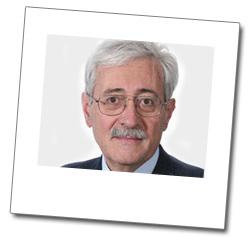 Dr Giovanni Colombo
European Institute of Innovation and Technology and Executive Committee and Adjunct Professor, Politecnico di Torino
Giovanni ColomboGiovanni Colombo graduated in Electrical Engineering at Politecnico di Torino. From 1989 to 2006 he has covered key roles in the Research Centre of Telecom Italia. He has been Head of Research and Chief Technology Officer of the Labs. For the European Commission, he has been Chairman of the Mobile Domain (1997-1999) and Member of IST Advisory Group.
Currently, he is Member of the Strategic Advisory Board on Competitiveness and Innovation and adjunct Professor at Politecnico di Torino.
He has been nominated Member of the Governing Board of the EIT in July 2008. He is vice president of Istituto Superiore Mario Boella, a Research Centre founded 2000 by Compagnia di S. Paolo and Politecnico di Torino.