Commemorating a third term of the successful GÉANT network and project that lie at the heart of the EU's e-Infrastructure strategy, this prestigious event offers the chance to hear from expert speakers and benefit from exceptional networking opportunities. Co-funded by the EU's Seventh Framework Programme (FP7) and European NRENs, the project seeks to shape the Internet of the future through the pan-European GÉANT network and a portfolio of advanced services. GÉANT also tackles the digital divide of research and education networking across Europe and fosters technological research to assure Europe's role at the forefront of networking and e-Science.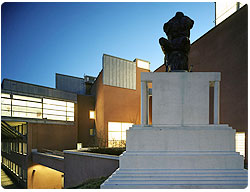 The conference will gather members of the global research community, European ministers and officials with the aim of demonstrating how GÉANT:
Enables researchers to collaborate to pursue ground-breaking research and bring benefit to society;

Achieves global leadership through links to other networks in developing world regions. Organised by DANTE, SUNET and NORDUnet we are delighted to be hosting this event in Stockholm, one of the most beautiful capitals in the world. Stockholm is The Museum of Modern Art Stockholm built on 14 islands connected by 57 bridges. The beautiful buildings, the greenery, the fresh air and the proximity to the water are distinctive traits of this city.

Conference Agenda - Please click here
Speakers - Please click here
Conference Venue - Please click here
Registration is by invitation only, if you would like to be considered to attend please email us at prm@dante.net with your name, job title, Company name and contact details.